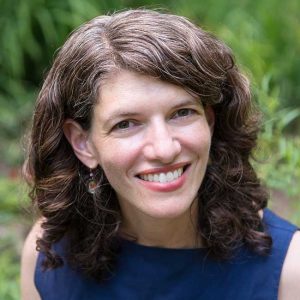 Maria LaMonaca Wisdom joined the Duke Graduate School in November 2016 as the Director of Graduate Student Advising and Engagement for the Humanities. She received her B.A. from the College of William and Mary, and her M.A. and Ph.D. in Victorian literature from Indiana University. After teaching at Valparaiso University as a Lilly postdoctoral fellow in the humanities, she worked as an assistant/associate professor of English at Columbia College in South Carolina. While at Columbia College, she was co-PI and co-director for a Lilly-funded faculty mentoring program, and her advising and mentoring work with students included a term as director of Columbia's Washington Semester internship program.
In 2012, Wisdom became executive director of the Institute for the Arts and Humanities at the University of North Carolina at Chapel Hill, where she oversaw scholarship and leadership development programs for humanities faculty. She also co-created and implemented programs to address the unique needs of liberal arts faculty at specific stages in their careers.
Wisdom is the author of Masked Atheism: Catholicism and the Secular Victorian Home (Ohio State University Press, 2008), and her articles on women, religion, and Victorian culture have appeared in a range of peer-reviewed journals. Her scholarship has been supported by two awards from the NEH, and she has served as a reviewer/consultant for the NEH, the Lilly Graduate Fellows Program, Ohio State University Press, Wharton School of Business (MBA Writing Challenge), and several scholarly journals.